Shou Sugi Ban Wood: 5 Things Every Architect Should Know Before Specifying
Today's architects face many challenges. Working with contractors and homeowners, researching new products like shou sugi ban wood, spending countless hours from conceptual drafts to detail diagrams, and of course managing their own business/profiles. Then multiple projects ongoing simultaneously can be a lot to handle.
Then comes the-most-common hurdle many architects face: humdrum, meat-grinder projects - soulless even.
Sure, plastic castles may keep the lights on and paper and pencils flowing, but they lack the spark you were drawn to when you started this profession. You want a project that pushes your creativity, leaves a lasting impression and meets rigorous expectations. A project that offers everyone a breath of fresh air--a space to simply enjoy. Therefore selecting materials that offer numerous actionable-benefits for your clients becomes paramount.
So when the time comes to build one of those soul-satisfying structures, look for something sustainable and luxurious to wrap it in.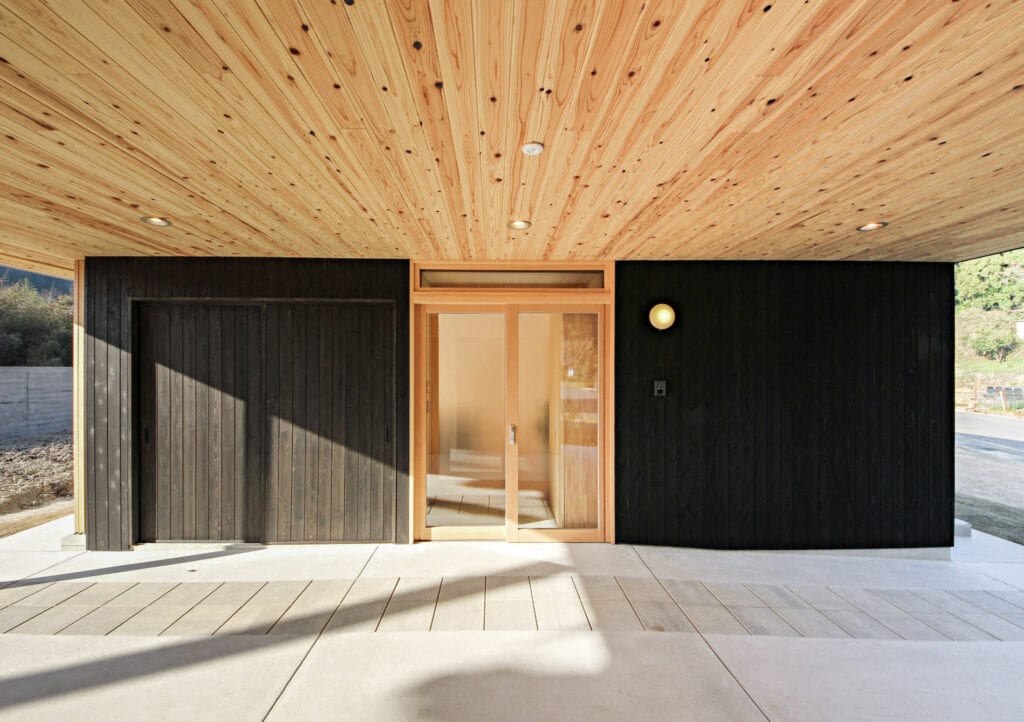 So what are the 5 things architects should know about shou sugi ban wood? Here they are:
1: Durability
Burning wood makes it durable. It sounds crazy, but as long as simple guidelines are followed during the heat treatment process the result is simply a scientific phenomenon. Wood is mostly composed of structural lignin with a balance of hemi-cellulose carbohydrates.
These carbs within wood are food for fungi and insects, and fuel for fire. The heat treatment process burns off the cellulose that bugs eat or fire combusts, leaving only the structural lignin behind.
As a result of this intense heat-treatment process, a protective soot layer is formed on shou sugi ban wood repelling water and providing maximum UV protection. Also the wood is case hardened and shrinks/expands less, resulting in straight walls.
2: Price
It will not break your budget if you're already working on custom homes, the price of our shou sugi ban is very reasonable for solid wood siding.
Markets and logistics factor in to cost. Things such as shipping & packing materials, lead times, and even inflation can influence the price of shou sugi ban together with lumber market movement.
It is a big challenge but at Nakamoto Forestry we control the entire shou sugi ban manufacturing process from the time the sugi seeds are planted to the time it is delivered to your door. This allows us to base our pricing on our direct production costs, hopefully encouraging efficiency over the long term. There can be value in conscious timber management and skilled millwork as opposed to R&D and marketing--providing sustainable products at an affordable price compared to engineered siding options.
Moreover - in terms of lifetime cost shou sugi ban is actually on-par - or cheaper - than its alternatives, making it a cost-effective siding for any project. Shou sugi ban wood never needs to be re-oiled, which makes it unmatched for long-term cost-performance.
3: Spec (Color, Texture, Profile)
In addition to performance and value, color and texture options to match an overall design are what draw archtects to specific shou sugi ban products. For example our exterior Black Suyaki and Rustic Brown Pika-Pika are both among our best selling materials since they match an array of designs.
At Nakamoto Forestry we have over 23 colors and 4 different surface-types to choose from. About any project design wanting to incorporate wood has some kind of match.
Shou sugi ban siding's rich color and everyday functionality offer architects an easy material to work with.
4: History / Japanese Culture (World Influence)
A lot can be said about Japanese architecture and what has came out of it. Starting in the late 19th century when Japan opened up to the West, foreigners started arriving and documenting the design culture to share with the rest of the world. Influential architects like Frank Lloyd Wright and Greene & Greene lead the highly Japan-Influenced Craftsman movement in North America. This included large format glazing, large overhangs and engawa melding interior spaces to exterior, bay windows, large timber eves, and especially minimalist design in general. Influence also included the monolithic black wall aesthetic now often seen in the West, which incidentally comes from the shou sugi ban wood look.
In Japan it's all about the fusion of healthy living, functionality and beauty.
The Nakamoto family timberland management and shou sugi ban wood mills are based in Hiroshima Prefecture, the geographic center of shou sugi ban siding use in Japan. Over the past 100 years we have combined traditional millwork with modern distribution to become the largest shou sugi ban supplier in the world. For the North American markets we mill and burn sugi cypress at our Tokushima Mill. We hold unoiled wood in Portland, Oregon, and apply North American spec oil finishes at our shop there before distributing B2C directly to jobsites.
5: Shou Sugi Ban Wood & Sustainability
The Nakamoto family has sustainably planted and harvested the forest around their home village of Yoshiwa-mura in Hiroshima, Japan, for over 100 years. Nowadays due to high millwork volumes we mostly buy logs from surrounding forests. We then control every step of the process mill to your jobsite to assure cost performance, full support, and quality control.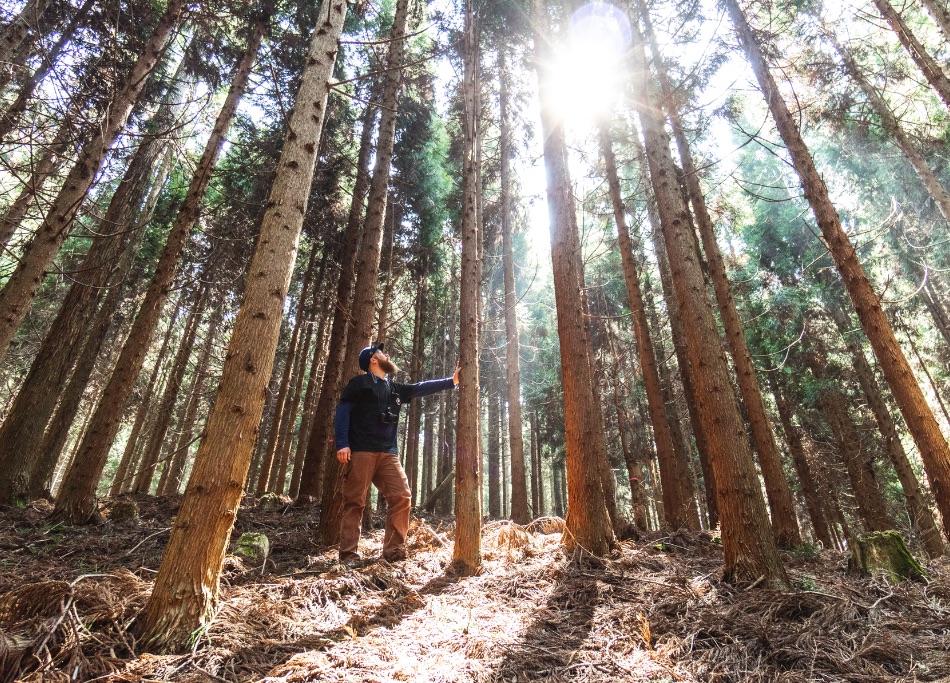 Here's a quick sustainability breakdown:
170 metric tons of carbon captured per hectare of Cryptomeria Japonica at current 80-year average harvest age
2 kilograms of carbon captured per kilogram of lumber produced
#1 solid wood-siding in both Life Cycle and carbon capture
x15 times the insulation value wood cladding over cement
Zero maintenance required over our siding's lifespan
100 year lifespan is typical of shou sugi ban if no maintenance is done
Japanese Cypress (Sugi) trees act as a carbon sink and once milled they still act as a sink in your home. These charred planks offer a lot more than meets the eye. Visit our sustainability page for more info.
Conclusion
For a timeless and modern edge, architects are looking towards shou sugi ban wood to elevate their projects, while also upholding bold tradition. And it's no wonder why. The product is beautiful, durable and sustainable improving the lives of everyone involved.
Grown, milled and charred all in the heart of Japan. Now available for your next award-winning project.
P.s. follow us on Instagram to keep up with our latest projects, products and general inspiration →